Skip Main Content
Exactech Shoulder
Have you ever experienced your vehicle when it is out of alignment—your car movement doesn't feel right and your tires may produce uneven wear, requiring you to need a new set? Joints in the body work in a very similar fashion.
When patients require a total joint replacement, proper placement and alignment of the implant is critical to the implant's overall longevity and function. ExactechGPS® Guided Personalized Surgery combines surgeon expertise with an advanced computer system, similar to a navigation device in your car, to perform your joint replacement surgery with a goal of advanced accuracy and precision.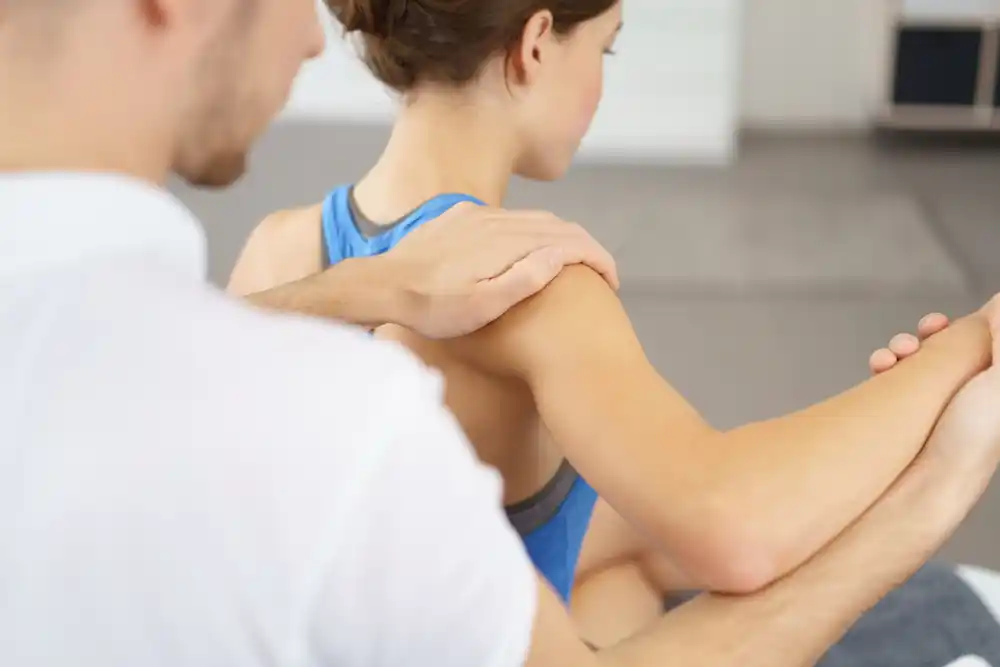 Guided Shoulder Surgery With Exactech
ExactechGPS pairs surgeon expertise with an advanced computer system to perform the patient's shoulder surgery with a goal of improved accuracy and precision.
Benefits
The ExactechGPS Shoulder Application's preoperative planning tool is designed to help surgeons understand their patient's anatomy prior to surgery and plan the surgery through a virtual simulation
Surgeons can execute their plan in real time during the surgery based on a 3-D anatomical model of the patient's shoulder, making adjustments as needed
Gives greater visibility to the shoulder anatomy, allowing for more consistent and accurate implant placement.
Paired with Exactech's Equinoxe Shoulder System, which has demonstrated excellent biomechanics and outcomes in its more than 10 years of use, as proven by more than 80 peer-reviewed clinical studies
Frequently Asked Questions
How it Works

What conditions are commonly treated with Exactech shoulder surgery?
Osteoarthritis
Arthropathy
Rheumatoid arthritis
Osteoarthritis
Chronic shoulder instability
And more.
How do I know if I'm a good candidate for Exactech?
Every patient is unique. When you consult with Dr. Brian Kelly about your shoulder, he will discuss your individual needs, concerns, and factors with you, as well as sharing all the relevant information needed to make a decision about Exactech.
How can I get started with the best shoulder doctor near me?
No one should have to live with chronic shoulder pain. Dr. Kelly and his team are dedicated to helping you achieve long-lasting pain relief.
If you are looking for an orthopaedic surgeon in moon township, look no further than Dr. Brian J. Kelly MD. You can contact us by phone at 412-262-7800, or visit our office at 725 Cherrington Pkwy, Suite 200, Moon Township, PA 15208.
Shoulder Arthritis? Call Dr. Brian Kelly, Pittsburgh's Favorite orthopaedic Doctor
Live a pain-free life with Dr. Brian Kelly MD