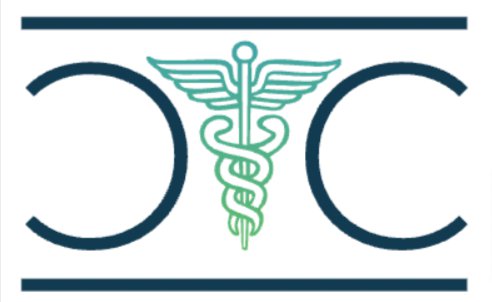 Dr. Brian Kelly has been chosen as a Castle Connolly Top Doctor for the second year in a row! Castle Connolly Top Doctors are recognized for their expertise in their specialties and the personalized care they offer their patients.
Read below to learn more about this prestigious award.
What is a Top Doctors Award?
Castle Connolly has provided a network of distinguished physicians in all major specialties across the U.S. for over 30 years. Castle Connolly Top Doctors are each board certified and known for their excellent quality of care and health outcomes for patients. Nominations are made by practicing doctors, and Castle Connolly's selection team is led by physicians, so patients can rest assured that any physician or hospital they find in the Top Doctor directory will provide them with personalized and trusted care.
Castle Connolly's Selection Process
The Top Doctor selection begins with the nomination process. Castle Connolly Surveys practicing physicians across the United States to identify those who are regarded as stand-out practitioners. In order to be considered for a Top Doctors Award, physicians must be nominated by their peers. Castle Connolly asks the doctors in its surveys to nominate practitioners who have stellar interpersonal skills in addition to their training and clinical skills.
Castle Connolly's research team then begins their review process in which they screen these peer nominated physicians. This physician-led team evaluates qualities such as:
Professional qualifications
Education
Hospital and faculty appointments
Research leadership
Professional reputation
Disciplinary history
Outcomes data (where available)

Castle Connolly's commitment to integrity means that all Top Doctors have gone through this process-- and no one can pay to be considered or selected.
Castle Connolly ensures that its Top Doctor list remains relevant. Top Doctors are selected every year, and physicians can be removed from the list if the selection team determines that they no longer live up to the standards of a Top Doctor.
Castle Connolly Doctor Directory
The directory of Top Doctors is free to access and can be found on the Castle Connolly website. Patients can search for Top Doctors and their affiliated hospitals and healthcare networks based on conditions, procedures, location, and more. Overall, the goal of the Castle Connolly Top Doctors list is connecting patients with the best healthcare providers for their unique needs.
Dr. Kelly's Profile
Dr. Kelly exemplifies the qualities that make a Castle Connolly Top Doctor, from his clinical skills to his commitment to communicating effectively and demonstrating empathy with his patients. He is passionate about both patient and provider education, and he even continues his own education as a part of several orthopedic specialty societies. His specialties include sports medicine as well as knee, shoulder, and elbow surgery. If you're looking for a highly skilled orthopedic surgeon in the Pittsburgh, PA, area, Dr. Kelly could be the perfect fit for you.
Dr. Brian Kelly, MD. is an orthopedic surgeon and sports medicine doctor experienced in treating a variety of injuries. Dr. Kelly and his expert team of physicians will make sure that you get the treatment you need to get back in the game. If you have sustained an orthopedic injury, schedule an appointment at the offices of Dr. Kelly today.