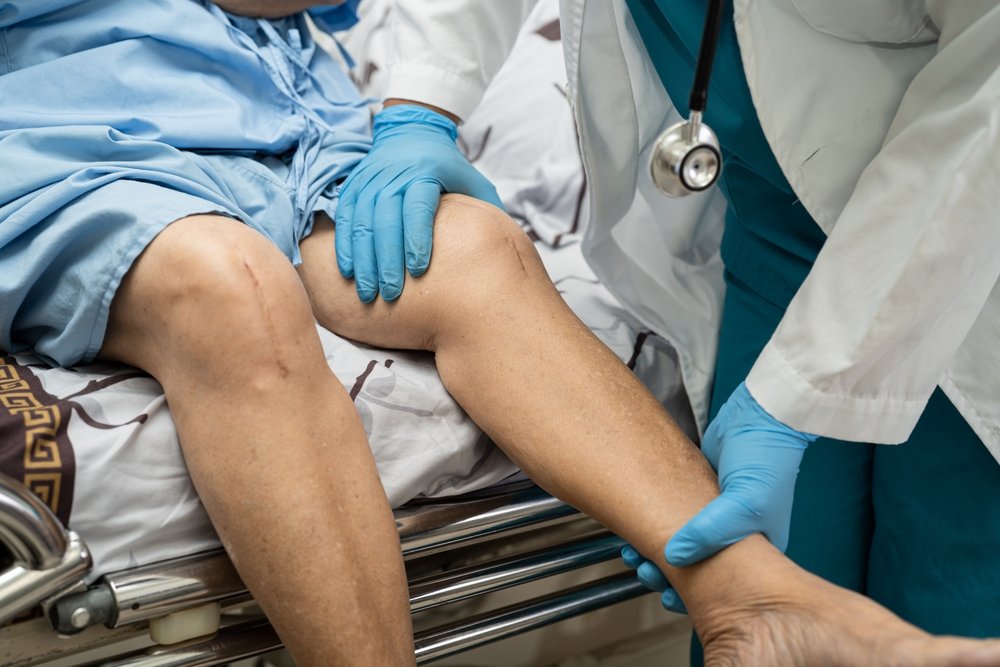 Each year, countless individuals suffering from joint pain make the admirable leap to get joint replacement surgery. This surgery allows them to conquer the feelings of pain inactivity that can come with damaged joints. However, surgery is daunting! One common reason that people don't opt for this kind of procedure is because they don't feel informed. The idea of entrusting someone with something like joint replacements takes a thorough understanding of what it is you're signing up for.
Dr. Brian Kelly, MD is dedicated to not only providing life-changing services, but also to informing his patients about the intricate ins and outs of each and every process they may undergo. In this article, you'll learn about exactly what you can expect when getting a joint replacement surgery, as well as what steps to take to make the recovery process as risk-free as possible.
Inform Yourself About The Joint Replacement Surgery Process
Joint replacement surgery is a common procedure that helps alleviate joint pain and restore mobility to those suffering from joint conditions such as arthritis or injury. If you are considering joint replacement surgery, it is important to inform yourself about the process so you not only know what to expect, but also make a full recovery.
Types of Joint Replacement Surgery
There are several types of joint replacement surgery, but the most common procedures include shoulder and knee replacements. In shoulder replacements, the ball and socket are replaced with artificial materials like metal and plastic parts. Knee replacements involve resurfacing the knee using metal and polyethylene. Both of these procedures are referred to as total joint replacement surgery. On the other hand, a partial knee replacement targets one side of the joint using minimally invasive techniques. These joint replacement procedures often allow for faster recovery but are limited to specific cases.
It's important to note that each type of joint replacement surgery may differ slightly in terms of the surgical approach and recovery process. Therefore, it's essential to inform yourself about the specific procedure you will be undergoing to understand what to expect during and after the surgery.
Try To Stay In Tip-Top Shape
In preparation for your surgery, it's important that your body is as physically ready as it can be. For some, this can mean a bit of an overhaul of habits and daily activities. For others, it can be as minimal as being sure to get proper rest. Here are some more specific ways to physically prepare for your joint replacement procedure:
Attempt to cut down on your smoking habits, if this is something that you typically engage in. Smoking can greatly delay your healing process, and could potentially even affect the circulation of your blood.
Do not consume any alcoholic beverage at least two days (48 hours) before your surgery. If you are someone who engages in the use of other controlled substances, especially opiates, be sure to inform your doctor well before the time of your procedure.
In the weeks leading up to your surgery, eat a healthy and balanced diet as often as possible. Additional stress can be placed on your new joint if you're overweight, so bear this in mind as you prepare.
As you might already know, there is a degree of physical activity that is involved with the recovery process of joint replacement. In order to have the most efficient, easy recovery, it might be a good idea to get familiar with the kinds of exercises that will be expected of you post-operation.
Mentally Prepare For The Surgery
While your physical health is an obvious factor in recovery, don't count out your mental health! Discounting the importance of a clear mind and positive attitude can be a crucial mistake when it comes to any kind of surgery. This is precisely why being informed about the step-by-step surgical process can be helpful- it can ease your anxious mind and allow you mitigate any feelings of stress or fear.
Be sure that your expectations regarding your results are clearly communicated with your surgical team. This discussion shouldn't be something that you're frightened of, and it's certainly not the time to keep quiet. Make sure that you feel comfortable and are in an open-forum environment with the medical staff.
Something actionable that you can do pre-surgery to assist in strong mental health is by asking questions. If there are certain things involving the surgical procedure that you cannot find sufficient information about online, consider asking Dr. Kelly directly. Don't think that you're inconveniencing them in any way, as your overall health is their priority.
Ensure Your Medical Information Is Properly Assembled
Having all of your medical documents and general health records in one place can be very helpful for the doctors conducting your procedure. Discussing things like allergic reactions or blood transfusion history, as well as any other prior surgeries with your doctor beforehand will assure that this information is properly recorded. There are several factors that can interfere with your joint replacement process, which is why it's imperative to give the most comprehensive record of your past as possible to your surgical team.
Most patients also have someone present with them during the consultation before surgery. This person should be aware of your medical history and can help provide any additional information that may be necessary. This will not only make the consultation process smoother, but it will also alleviate any stress or anxiety you may have about forgetting important medical details during the appointment.
Pay Attention to Aftercare Instructions
Once your actual operation has come to a close, the work you put in does not stop there! In fact, the aftercare that follows your joint replacement surgery is just as important as the procedure itself.
For starters, be prepared to engage in consistent physical therapy for several weeks or even months. This consists of exercises to improve range of motion, strength, and balance. You might engage in activities like climbing stairs, lifting weights, or walking on a treadmill. Every rehabilitation center is different, so it's important to follow the instructions of your physical therapist and attend all recommended physical therapy sessions to ensure proper healing.
In terms of medication, it's important to take painkillers and other prescribed medications as directed by your doctor. This will help with temporary pain relief and reduce the risk of complications.
Lastly, make sure to attend all follow-up appointments with your doctor to ensure that your joint replacement is healing properly and to address any concerns or issues that may arise.
Potential Signs of Complications
Inform your surgeon immediately if you experience any of the following post-operation:
If you feel pain that is increased or incessant on or around the incision site.
You experience swelling that persists and worsens with time.
You begin to experience excessive weight loss, have trouble breathing, or have a fever that persists over the course of 24 hours.
It's also important to note that you may experience some common side effects after surgery such as mild pain and stiffness in the affected joint. This is normal and can be managed with prescribed pain medication and physical therapy.
Minimize Joint Pain and Maximize Recovery with Dr. Kelly
Procedure knee replacement surgery, as well as joint surgery in general, is not an easy experience.That's why Dr. Kelly works tirelessly to ensure that his patients receive the most attentive and personal care. Regardless of your familiarity with this procedure, Dr. Kelly will ensure that you know everything you could possibly need before it's time to operate. Then, with enough recovery time, he'll get you back to your normal activities before you know it!
Dr. Brian Kelly, MD is an orthopaedic surgeon and sports medicine doctor experienced in treating a variety of injuries and conditions, including joint replacement. Dr. Kelly and his expert team will make sure that you get the treatment you need to get back in the game. Schedule an appointment at the offices of Dr. Brian Kelly today.